F-Secure Client Security Premium

Weapon of Mass Protection for Business Workstations and Laptops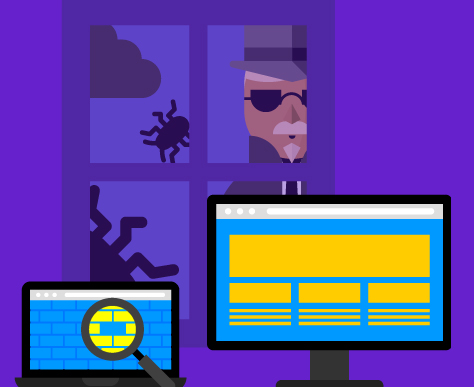 F-Secure Products
F-Secure Client Security Premium Licenses, 1-Year
F-Secure Client Security Premium License with 1-Year Support, 5-24 licenses
*Price per license. Minimum size of order is 5 licenses.
#FCCPSN1NVXAIN
List Price:
$44.00
Our Price: $39.60
F-Secure Client Security Premium License with 1-Year Support, 25-99 licenses
*Price per license. Minimum size of order is 25 licenses.
#FCCPSN1NVXBIN
List Price:
$32.12
Our Price: $28.91
F-Secure Client Security Premium License with 1-Year Support, 100-499 licenses
*Price per license. Minimum size of order is 100 licenses.
#FCCPSN1NVXCIN
List Price:
$20.24
Our Price: $18.22
More pricing below, click here!
Overview:
Choosing Windows PC security for your business can be easy. Pick a solution that provides the best endpoint security. Client Security does exactly that – as proven by independent tests.
Get to the Core of Business Protection
Laptops and desktops are the doors to your network. As such, they are the most vulnerable link in the cyber security chain. There's no doubt about it: you need the best endpoint security solution available.
F-Secure Client Security is award-winning endpoint protection for PCs running the Windows® operating system. It's much more than just Anti-Virus. Client Security is proactive, heuristic protection against the latest emerging threats.
Unarguably the best business endpoint protection
Complete with automated software updates, Client Security provides the ultimate endpoint protection against known vulnerabilities. This is software that has earned AV-Test's Best Protection Award four years in a row. The way we see it, winning one year could be luck. Winning four years in a row proves category dominance.
Benefits
Don't compromise on business security
Client Security has won the AV-Test "Best Protection" award four years in a row. It provides the best protection available for Windows desktops and laptops.
It is uniquely able to provide impenetrable protection against all online threats while minimizing impact on system performance. Endpoint protection is at the core of cyber security, and this is the best of the best.
Get award-winning, multi-layer security for desktops and laptops
Keep OS and third party software patch up-to-date
Protect your company against 0-day vulnerabilities with DeepGuard, our proactive on-host protection engine
Enjoy complete protection with minimal impact on system performance
Much more than endpoint protection
Complete endpoint protection is just the beginning. Client Security also saves you time with automatic patch management and boosts employee productivity with web browsing controls.
Control web access to protect your network and improve productivity
Block selected applications from unknown sites to enhance security
Enjoy automatically augmented security for online banking and other business-critical transactions
Features:
Software Updater
Automatic patch management
Over 80% of cyber attacks occur as a result of outdated software. Software Updater keeps software and Windows up-to-date automatically. Since it's integrated, you can easily avoid attacks based on known vulnerabilities.
Scan computers for missing software updates, keeping Microsoft Windows operating systems and programs as well as 3rd party applications patched against vulnerabilities
Centrally define and distribute security policies, and monitor your company's overall security
Define exclusions to automatic mode based on software names or bulletin IDs
Filter out exclusions from the console interface to avoid clutter
Deepguard
Unparalleled Protection
DeepGuard provides proactive on-host protection against new and emerging threats. Its dynamic, proactive behavioral analysis technology efficiently identifies and intercepts malicious behavior.
Get immediate on-host protection against known and new threats even before signature databases are updated
Intercept exploit attacks against installed programs
Recognize and block suspicious activity
Minimize the potential loss of sensitive data due to malware infection
Web Content Control
Boost Security and Productivity
Web Content Control enables you to restrict unproductive and inappropriate Internet usage and manage what Web content users are allowed to access from the company network
Reduce productivity losses, bandwidth consumption, and legal risks associated with inappropriate web content
Enforce website restrictions in content categories pre-defined in
Policy Manager Improve security with an extra layer of protection
Connection Control
Safe Online Business Transactions
Connection Control prevents banking trojans from sending sensitive information to online criminals. It does this by automatically closing network connections to unknown sites and preventing new ones during business-critical actions such as online banking. You can enable Connection Control to sites that support HTTPS.
Improve security through controlled and safe access to business-critical assets
Protect the Web browser, the weakest link in business-critical sessions
Only allow connections to sites that are verified safe by F-Secure when banking online or performing other sensitive actions
Prevent financial loss through theft of online banking credentials
Prevent business secrets from being stolen through cloud-based CRM access
Browsing Protection
Safe and efficient online work
Browsing Protection ensures that employees can work safely and efficiently online without worries
Proactively prevents employees from accessing harmful sites, links or content
Eliminates human error and proactively minimizes exposure
Works with all major browsers
Advanced Protection
Blocked selected content from unknown sites
Web Traffic Scanning Advanced Protection enables you to block certain content from unknown sites, ensuring that employees can work safely and efficiently online.
Block content like Flash, Silverlight, Executables, Java & ActiveX components on unknown sites
Block 100% of Java applets from untrusted sources as well as Windows malware Whitelist trusted sites
Compare Editions:
| | Client Security Standard | Client Security Premium |
| --- | --- | --- |
| Virus & Spyware Protection | | |
| Web Traffic Scanning | | |
| Browsing Protection | | |
| Offload Scanning Agent | | |
| Advanced Protection | | |
| Web Content Control | | |
| Connection Protection | | |
| Software Updater | | |
Specifications:
Supported Platforms
Microsoft Windows XP with SP3 (32-bit editions only)
Microsoft Windows Vista with SP2 or newer (all 32-bit and 64-bit editions)
Microsoft Windows 7 with SP1 or newer (all 32-bit and 64-bit editions)
Microsoft Windows 8 (all 32-bit and 64-bit editions)
Supported Languages:
English, Čeština, Dansk, Deutsch, Eesti, Espanol, Español (América Latina), Français, Français (Canadá), Italiano, Magyar, Nederlands, Norsk, Polski, Portugues, Portugues (Brasil), Român, Slovenščina, Suomi, Svenska, Turkce, 中国 (P.R.C, Taiwan, Hong Kong), Rусский, Eλληνικά, 日本語, 한국어(대한민국)
Compatibility:
Client Security 11 works only with Policy Manager 11 and above to be able to handle the Software Updater feature.
Related products:
AV for Workstation - does not include the web specific protection like Browsing protection and Web Traffic Scanning. AV for Workstation does not include Software Updater.
All F-Secure software products are available via electronic fulfillment as an alternative to traditional shipping. Click here to learn more.

Pricing notes:
Pricing and product availability subject to change without notice.
For 1000 Users or more or for 4 and 5 Years of Support, Please Request a Quote