F-Secure Protection Service Portal

Management with ease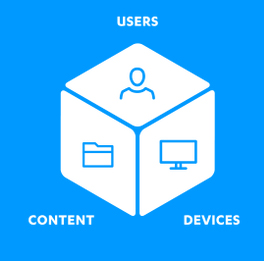 Overview:
Protection Service for Business Portal is the ultimate tool to manage your privacy and security needs.
Protection Service for Business Portal gives you ultimate user centric and task-oriented central management for your company's IT. Run your security and privacy from one place.
Highlights
Focus on business. Use your resources on your business rather than routine IT operations.
Subscription management. Innovative, easy-to-use, user-friendly and task-oriented user interface.
Automatic updates. Best protection without any effort on the administrator's part.
Elements of Protection Service for Business Portal
Use Protection Service for Business Portal to manage:
Windows PCs and Macs
Servers
Mobile Devices
Features:
Central Management
Many businesses are struggling with managing their IT environments. Often, internal IT resources are limited and focused on business activities, but burdened with a variety of routine tasks. With limited personnel and time, ensuring even adequate security is a challenge.
PSB is designed to solve this issue by ensuring that business can focus on their business and enjoy utmost security - without significant IT resource allocations or knowhow.
Notable Benefits
Focus on Business. Powerful automation, automatic updates and advanced patch management ensure that a business' scarce IT resources can be focused on valued-added business tasks - rather than on routine operations.

No special IT skills or personnel is needed due to the easy and intuitive design, which ensures that the solution can be taken into use without tedious configuration, management or installation procedures.

Automatic Patch Management, or Software Updater, is an advanced patch management feature that automatically keeps the operating system and third party applications up to date, without significant administrative contributions.

Automatic Updates. The solution automatically updates itself with the latest database and product updates, ensuring that it offers the best protection without any effort on the administrator's part.

PSB is a unified solution, meaning that every feature, device and policy presented can be managed and configured centrally from one unified web-based portal, which is available 24/7 and accessible even through mobile devices.
Specifications:
Manage all your needs in one portal
You can manage and configure the whole solution life cycle centrally. Do it online, whenever, wherever and with all your devices.
Online tool for you or your trusted partner. Monitor and manage your security and privacy.
Independent. Get management regardless of time and location.
Easy. Manage subscriptions and users with ease.
Controllable. Settings can be locked from the end-user.
Safe. Encrypted communication between the backend and the managed devices.